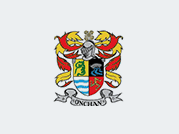 Over the past few years there have been significant changes at Onchan Commissioners; bringing together the village and the parish into one district, equalising the rates, reorganising and reducing staffing levels, ending the committee system, and reducing the number of board members.
The commissioners are now turning their attention to the structure and frequency of their meetings. Members will shortly be considering a motion to reduce the number of board meetings from the current three per month.
"The Authority never stands still in its desire to streamline the business and keep costs at a minimum," said Chief Executive Malcolm Hulme. "Under the committee system there were meetings every week, and when this was ended it was suggested that meetings should be held every fortnight. At the time some members felt that this would not be enough, so as a compromise it was agreed to have meetings three times a month. It was always our intention to reduce this number when everyone had become comfortable with the new system and it now seems that this is a good time to make further adjustments."
Chairman Rob Callister said, "The board has already had some preliminary discussion about this, and the response has been favourable. Our staff believe that with a larger interval between meetings they can provide an improved administration service to the members by having better preparation time, and it is clear that this will lead to further savings and a sharper focus upon decision-making."
The motion will be debated by the commissioners during January 2014 and, if agreed, the changes will be implemented in February.
ENDS
269 words
10th December 2014