News
:
Onchan News
---
Lateral Flow Tests available
Lateral Flow Tests now available for collection at Onchan District Commissioners, Hawthorn Villa, Main Road, Onchan.
---
Community Policing in Onchan
Onchan District Commissioners are pleased to advise that the Interview Room located at their offices in Hawthorn Villa, Main Road, Onchan...
---
Lateral Flow Tests
Onchan District Commissioners wish to advise that there are no lateral flow tests available at their offices. They have all been given out.
---
Covid 19 - Update visiting our Office, Library and The Hub.
Please note the poster included with regard to visiting the Commissioners' Offices at Hawthorn Villa, The Hub (Youth and Community Centre...
---
Bemahague Avenue - Reserve Parking Places Order
The Department of Infrastructure have amended a reserved parking place on the west side of Bemahague Avenuefrom a parallel to a diagonal ...
---
Poll Cards for Election on 22nd July 2021
Poll Cards were posted to Onchan Residents on Friday 16th July and Monday 19th July 2021 for the Election taking place this Thursday.
---
Onchan Dog Control Byelaws
Following a joint investigation between Onchan District Commissioners, Ashley Hill Primary School and the Eastern Neighbourhood Police Te...
---
REQUISITION MEETING Local Authority Election 2021
Captain of the Parish of Onchan, Mr Peter Kelly MBE, has received a petition signed by twelve residents of Onchan requesting that a requi...
---
Road Closure - Scollag Road - 6th July 2021.
Scollag Road, Onchan, is closed to vehicular and pedestrian traffic between its junction with Abbeylands Crossroads and its junction with...
---
Bank Holiday Refuse Collection - 5th July 2021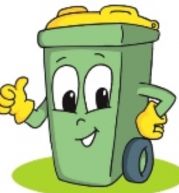 There is to be no refuse collection service on Monday 5th July 2021, due to the Tynwald Day Bank Holiday. If your normal refuse day is Mo...
---
---